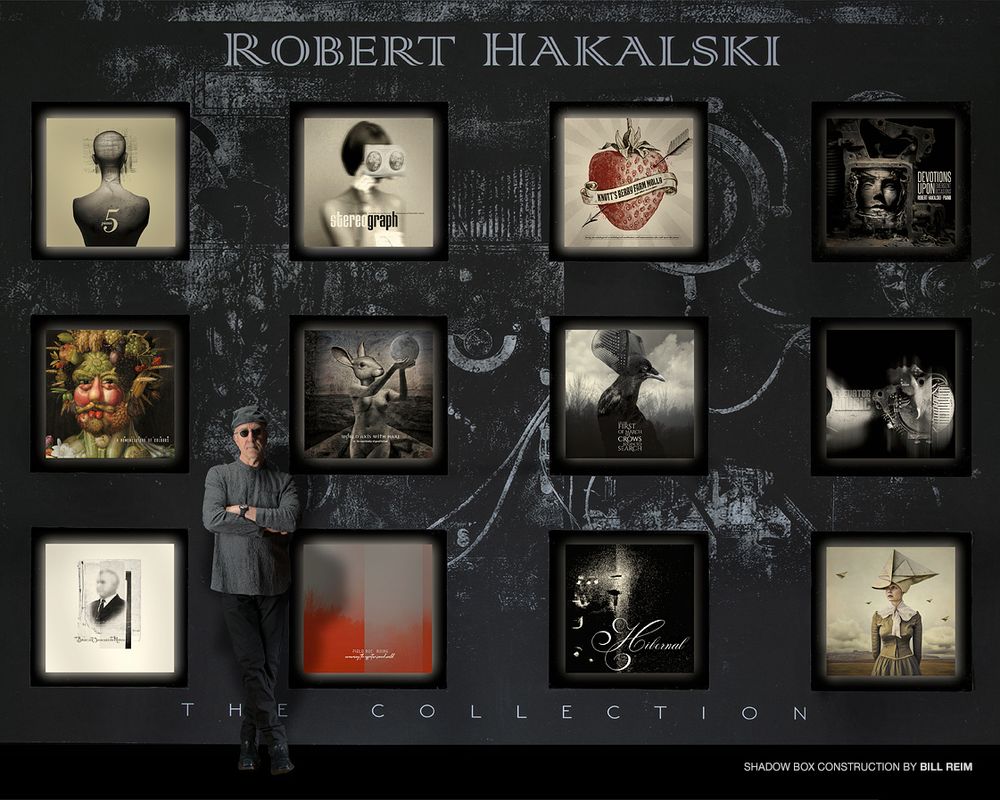 ABOUT THE ARTIST
Robert Hakalski is an interdisciplinary creative talent: commercial photographer, graphic designer, musician, filmmaker and fine art printer. Robert began taking photographs while a student at the University of Leeds in England, where he received a Master of Arts degree in English Literature. After teaching English for a year, he decided to pursue photography full time and worked as a photojournalist before establishing his commercial studio in Philadelphia. He also studied with legendary portrait and LIFE magazine photographer Phillipe Halsman in New York.

Robert's company, Visual Machinery, is a state-of-the-art digital imaging and design studio offering a broad array of creative services including CD art and package design, people and product photography for advertising and corporate communications and large-format fine art printing for both private and corporate buyers.

Robert has released eleven CDs on his Singularity Records imprint. Described as "…spare, delicate, emotive piano compositions with subtle electronics unfolding over an impressionistic landscape of ambient drones and minimalistic noise," the CD releases are augmented by Robert's beautiful artwork and package design.

Robert's film work includes a short documentary on legendary record collector, Joe Bussard, "King of the 78's," as well as short films for promotion of selected tracks on his own album releases.